Antique Grand Piano Cake
by Nicolli Massachi
(Beverly Hills, CA, USA)
Antique Grand Piano!
I decided to make a birthday cake for my little brother's birthday party we were hosting at our house. I thought it would be a good idea to surprise him with a cake that incorporates him favorite activity, playing the piano.


The grand piano I made is completely edible and is especially appetizing to any chocolate addict.
I created the molds to create the shell of the piano, and the various pieces that comprise the top of the piano, as well as its chocolate foundation.
The legs I personally carved using a razor blade and I was also able to carve a simple layer of Swiss chocolate cake into the shape of the piano's torso, and fit it perfectly inside.
To finish off the cake I used an airbrush to lightly administer a layer of luter dust food coloring to give it somewhat of an antique finish. Also, I placed some raspberries and cream to give the piece more of a fuller and colorful look.
Here's another view of the piano
If you want to take your cake baking skills to another level, then you should consider looking at a book and video course by Maddy Pearson.
---
Search this site
---
Turn your love of something into a real business at home
Why not share that passion with other people? The company we use to get our message out about homemade birthday cakes has wonderful tools and support.
Unlike many web hosting companies, SBI goes beyond just "putting up a site". With the most comprehensive tool set that any beginner can easily use, maybe that passion you have could allow you to work at home full time
Click here to get more information about SBI and how they can help you.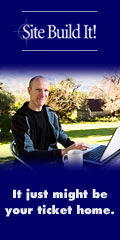 ---
---