Birthday cake decorating doesn't need to be hard!
Birthday cake decorating in animal shapes is a very popular theme. From A to Z you can make a birthday cake in the shape of every animal. A very popular pan for making animal shapes is the Wilton Mini Stand Up Bear.
There are also lots of other cake pans on in our Supply Store. MIght be worth looking at.
If you don't see an animal here and you have made a cake in the shape of that animal, post it on our cake submission form.
This page will be growing quickly so come back often. Tell your decorating friends to contribute their super birthday cake decorating ideas.
---
Animal Cakes
---
Search this site
---
---
Do you have something you love to share with people?
Are you really passionate about something like I am about cakes?
Most people are.
Why not share that passion with other people? The company we use to get our message out about birthday cakes has wonderful tools and support.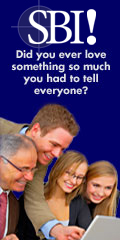 Click here or on the logo to get more information about SBI and how they can help you
share what you love like we do with our birthday cakes.
---
---