Book cake
by Di Benson
(Isle of Man)
You can make just one book or more.
I made 2 oblong cakes and cut the three cakes making each one slightly smaller than the others.
I then covered them in different coloured fondant, each one was done separately and then stacked. White fondant was placed around the edge first then the outside colour put on second. Take a knife and score the edge of the white to make it look like the books pages.
Place white fondant lables on the sides or you can just write on the icing.
You can cover them in whatever colour and make up differnt titles on each one.
The top cake has a an edible photo on it, ordered online. But this is not essential.
Once stacked I finished them off with extra's to make the books look more like older books.
The good thing about the cake is it can be tailor made to anyone, male or female, you can copy your favourite book or make one up and use any title.
Join in and write your own page! It's easy to do. How? Simply click here to return to Submit your cake!.
If you want to take your cake baking skills to another level, then you should consider looking at a book and video course by Maddy Pearson.
---
Search this site
---
Turn your love of something into a real business at home
Why not share that passion with other people? The company we use to get our message out about homemade birthday cakes has wonderful tools and support.
Unlike many web hosting companies, SBI goes beyond just "putting up a site". With the most comprehensive tool set that any beginner can easily use, maybe that passion you have could allow you to work at home full time
Click here to get more information about SBI and how they can help you.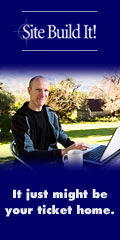 ---
---