Digger Cake
Digger Cake


My little boy had a "construction" party for his 5th birthday and I made him this excavator / Construction Digger Cake. I made chocolate fudge brownie cake as it is firmer than other cakes and built the basic shapes of the cab and the bulldozer part and covered it all in yellow coloured fondant icing stuck on with buttercream.
I also used "strips" of cake for the parts which connect the "scoop" on the other side and the bulldozer part. I cut ovals of cake for the tracks (although it would probably be just as effective to make wheels from biscuits)and covered all the pieces in the yellow fondant. I used lots of licorice to outline everything and for the tracks and "cables" and the "fork" parts of the bulldozer. I painted the window with edible silver paint and used red jelly sweets for the lights on top. I used chocolate "Flake" for the sand.
Join in and write your own page! It's easy to do. How? Simply click here to return to Submit your cake!.
If you want to take your cake baking skills to another level, then you should consider looking at a book and video course by Maddy Pearson.
---
Search this site
---
Turn your love of something into a real business at home
Why not share that passion with other people? The company we use to get our message out about homemade birthday cakes has wonderful tools and support.
Unlike many web hosting companies, SBI goes beyond just "putting up a site". With the most comprehensive tool set that any beginner can easily use, maybe that passion you have could allow you to work at home full time
Click here to get more information about SBI and how they can help you.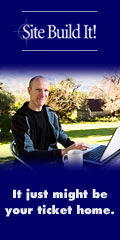 ---
---