Dinosaurs and volcano Cake
Dinosaurs Cake


My son is obsessed with dinosaurs and wanted a dinosaur cake for his 3rd birthday. As he isn't fond of icing I decided to use chocolate instead to resemble a tar pit full of dinosaurs.
I made a rectangular chocolate cake which I then covered in chocolate ganache - dark and milk chocolate melted with some butter and a small amount of icing sugar to help it set. I made the dinosaurs and volcano from fondant icing (moulding icing) which I coloured using paste food colourings. Moulding icing is really easy to use, just like plasticine!
I kept some plain white icing to make the little teeth for the T-Rex and spinosaurus. I mixed some green food colouring with water to paint spots onto the green parasaurolophus. I made red and orange royal icing (icing sugar and egg white with food colouring added)which is quite liquid but sets really hard to drip down the volcano as lava.
I added a sparkler to the volcano which we lit to make it look like an eruption.
Join in and write your own page! It's easy to do. How? Simply click here to return to Submit your cake!.
If you want to take your cake baking skills to another level, then you should consider looking at a book and video course by Maddy Pearson.
---
Search this site
---
Turn your love of something into a real business at home
Why not share that passion with other people? The company we use to get our message out about homemade birthday cakes has wonderful tools and support.
Unlike many web hosting companies, SBI goes beyond just "putting up a site". With the most comprehensive tool set that any beginner can easily use, maybe that passion you have could allow you to work at home full time
Click here to get more information about SBI and how they can help you.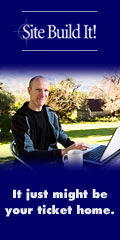 ---
---