Farm Yard Cake
by Rebecca Carlsen
(South Africa)
Farm Yard Cake


My little boy was having his party at a local childrens' farm yard so I made this Farm Yard Cake to fit in with the venue. It was a square chocolate cake coated in caramel (sweetened condensed milk boiled in a bowl in the microwave until it turns golden brown - far easier and safer than the way we used to do it before microwaves, which was to boil the tin in a pan of water - I have heard many tales of the tins exploding!) with a covering of green rolled fondant.
I used some chocolate covered pretzel sticks for the "fence" and coloured fondant icing for the animals, pond, mud puddle and tractor. I used cookie cutter letters and numbers to cut the name and number from the leftover coloured icing as well as little flowers with some little flower shaped cutters from a cake decorating shop. It is a good idea to put the candles into some leftover icing to stop wax from dripping on the cake!
Join in and write your own page! It's easy to do. How? Simply click here to return to Submit your cake!.
If you want to take your cake baking skills to another level, then you should consider looking at a book and video course by Maddy Pearson.
---
Search this site
---
Turn your love of something into a real business at home
Why not share that passion with other people? The company we use to get our message out about homemade birthday cakes has wonderful tools and support.
Unlike many web hosting companies, SBI goes beyond just "putting up a site". With the most comprehensive tool set that any beginner can easily use, maybe that passion you have could allow you to work at home full time
Click here to get more information about SBI and how they can help you.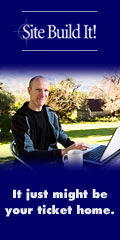 ---
---