R2D2 Cake
by Jeff
(Iowa)
Star Wars R2D2 cake.
My son was going crazy over Star Wars so we decided to make him an R2D2 cake. There really wasn't any plan or kit you could use so we decided to have a go at it from scratch.


The body is made of two batches of
basic white cake recipe
with a teaspoon of strawberry flavor extract and drop of red food coloring in each batch.
Wilton 6 inch round pans
were used for his body (it took 5 layers to get the right height for the body) and the small pyrex bowl was used to give the basic shape the head and finished by hand.
The head and legs are made of rice crispy treats and formed by hand. They were covered in the same crumb coating of simple vanilla frostingas the rest of the cake
The legs were attached with bamboo skewers and a bamboo skewer was pushed down through the center of the cake to keep the head on (even though covered with fondant can't be too careful).
The bottom of the body was held up with a custard cup to support the cake rather than try to devise something to hold the cake up by the legs.

The cake was covered in Wilton Silver Pearl Dustwas brushed on the top of the cake to give the head a silvery metallic sheen.
It worked out okay. All of the little body details are made out of colored fondant.
I think the cake was a hit based on how fast it went.
The whole project took about 5 hours time including baking and making everything from scratch. The recipes on this site worked perfectly for this cake.

If you want to take your cake baking skills to another level, then you should consider looking at a book and video course by Maddy Pearson.
---
Search this site
---
Turn your love of something into a real business at home
Why not share that passion with other people? The company we use to get our message out about homemade birthday cakes has wonderful tools and support.
Unlike many web hosting companies, SBI goes beyond just "putting up a site". With the most comprehensive tool set that any beginner can easily use, maybe that passion you have could allow you to work at home full time
Click here to get more information about SBI and how they can help you.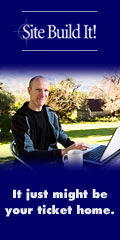 ---
---